The latest edition to the Scentcillo aromatic wardrobe is our Greek Island essential oil blend.
The Greek Islands are a place where the lifestyle follows the rhythms of nature, where things are meant to be enjoyed and savoured with no time constraints - it's a mindful, relaxed way of living.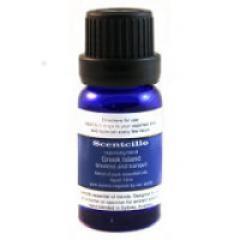 Greek Island blend contains fresh, herbaceous scents of sweet marjoram and clary sage dispersed with green floral and citrus notes of neroli and bergamot, underpinned by a woody, balsamic and resinous base.
This is a fresh, joyful, expansive scent reminiscent of the smellscapes of the Mediterranean isles.
When and where to use
A fresh, clean fragrance to synergise with warm weather or to give a languorous, expansive atmosphere to your surroundings.
Complements a contemporary décor or a space close to the ocean.
Drawing from the style of Mediterranean interiors, this blend can be used in a space with all-white interiors that's decorated with accent pieces of a similar colour palette. The light and refreshing aroma of this blend can add touches of aromatic colour and emphasise the spacious flow of an all-white environment.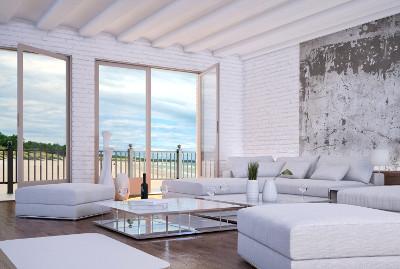 "...the feel of a place takes longer to acquire. It is made up of experiences, mostly fleeting and undramatic, repeated day after day and over a span of years. It is a unique blend of sights, sounds and smells, a unique harmony of natural and artificial rhythms." Y.F. Tuan