The celebration of Christmas involves intense and vivid sensory stimulation, whether it be the aroma of meals or drinks fragrant with herbs and spices, festive music, blinking lights or the bright red and green combination or silver and gold hues of Christmas colours.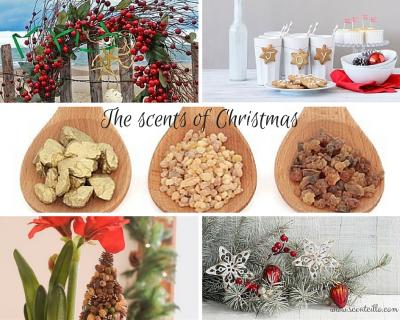 What type of scents remind you of Christmas? Many of the iconic scents of Christmas that are often mentioned include an open fire, spices of cinnamon, clove, nutmeg and ginger, orange scents, mulled or spiced wine, candied fruits or the evergreen conifer. These aromas are linked to age old rituals and have been cross-pollinated by cultures and societies spanning centuries.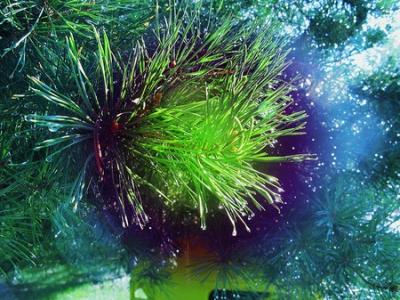 In the Southern hemisphere these scents still have meaning and form part of our Christmas traditions, however, they are scents that resonate most with the Northern hemisphere Winter season.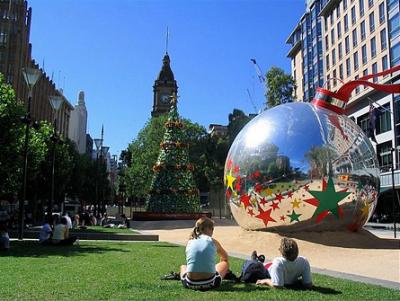 Scent memories of an Australian Christmas are things like the smell of a smouldering barbeque, lush bouquets of exotic fruits, fresh from the market seafood, turkey stuffed with herbs and nuts, night air redolent of Murraya (orange jessamine) and gardenia, the earthy smell of petrichor during a Summer storm or the scent of salty air, humidity and sunscreen.
Christmas in the Southern hemisphere is also an extension of the celebration of Summer and a time when the radiant scents of nature are in abundance. It's a perfect time to pay attention and be more mindful of all the wonderful scents around us, allowing us to experience the environment from a new perspective and interpretation.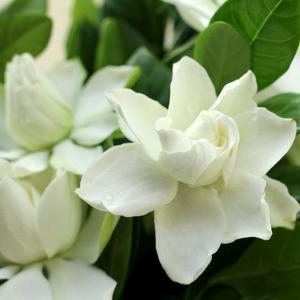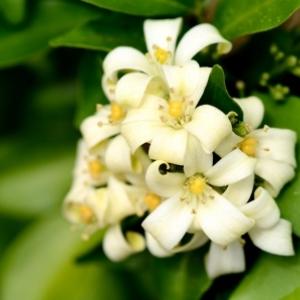 Frankincense and myrrh resin were brought as gifts by the three Wise Men to the infant Jesus and are firmly entrenched in our collective Yuletide olfactory memory. To create a Christmas ambience in your home using botanical aromas, our Oracle essential oil blend contains the resinous, age-old essential oils of frankincense and myrrh blended with the sparkling citrus clementine, the proverbial 'gold' of the gifts of the Magi. Frankincense is a multifaceted aromatic with four main elements to its scent. Spicy tones uplift while sweet, woody and green aspects of its aroma calm and ground.
Our homes become the centre of our world on Christmas Day. You can use this blend in a diffuser or oil burner to add a veil of fragrance to your space that creates a Christmas mood that is not only celebratory but relaxing.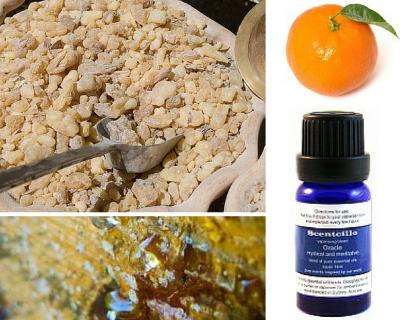 If you enjoy creating your own essential oil blends there is a oil blend recipe below that you can use during your festivities containing quintessential Christmas aromas that are still suitable for warmer weather:
five parts bergamot
four parts Siberian fir
three parts bitter orange, frankincense
two parts clove bud
You can replace bergamot and bitter orange with other citrus oils if you wish. Siberian fir essential oil can be substituted with other conifer oils e.g pine, spruce or even juniperberry or cypress.
Do you love the fresh, invigorating smell of real pine or spruce Christmas trees but have an artificial tree?
Diffuse essential oils such as white or black spruce, pine, Siberian fir, balsam fir, cypress or juniperberry to create a forest ambience in your space. Aromatic compounds called terpenes (alpha and beta pinene) and bornyl acetate with smaller amounts of limonene are the chief contributors to the scent of forest species which can also have calming and clarifying effects.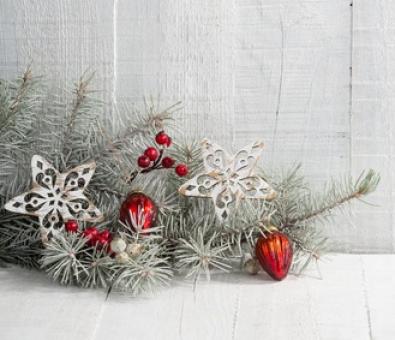 Scenting tips:
Start vaporizing your blend in the diffuser or oil burner at least 30 minutes before your guests arrive. Diffusing essential oils in your hallway or entrance creates a welcoming atmosphere when they arrive. This helps the focus to fall on the experience of greeting and creating expectations of the happy and memorable times that await.
This is especially important in small homes or apartments. In these cases there is no real entry per se, when you enter the home you tend to end up straight in the living area which makes us feel subliminally awkward and unprepared.
If you're scenting a particularly large space, create scented corners in your area by placing a diffuser at the entrance and exit points and at two designated spots in your room. Your choice of fragrance is perceived more effectively with this configuration as the aroma waxes and wanes as people move around the space, thus avoiding olfactory adaptation or fatigue to the particular scent.
Using scent as part of your celebration adds another layer to the identity of your space and helps to reinforce and personalise the good memories and significance of your Christmas experience.
For more aromatically inspired Christmas ideas:
Scentcillo gift set $25. Contains two essential oil blends and a handmade ceramic dragonfly charm. Use the coupon code XMAS at the checkout to receive an additional $10 off either our Christmas gift set, 3 or 5 essential oil box sets, sample set or single oil blends.
Christmas DIY: Fragrant eucalyptus wreath. Houzz.
An Australian Christmas. Life In Style. Boutique and geographically relevant ideas to celebrate the holiday season in Antipodean style, including an Australian native door wreath.
How to make gingerbread. HomeLife.
Christmas cocktail recipes. Cocktails and Bars. Recipes with Australian spirits, mixers and bitters.
The great Australian cookbook recipes: Christmas cake. The Australian. Christmas cake recipe with native ingredients.
The ultimate decadent Christmas treat - dark chocolate infused with frankincense, myrrh and edible gold tint. Coco Chocolate.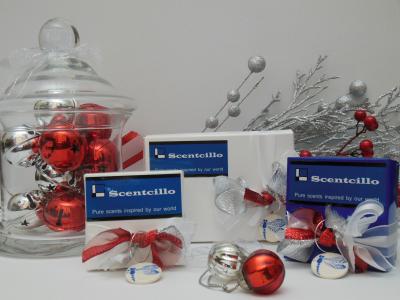 Interested in the aromatic chemistry behind the characteristic smells of Christmas?
Aromatic Christmas advent calender 2015. Compound Interest.
What is petrichor?
The characteristic smell of rain is referred to as "petrichor" and is actually the name of an oil that the earth releases into the atmosphere when the rains begin. It is composed of a number of different compounds - volatile oils from plants that accumulate in rocks and soil, atmospheric ozone and compounds from soil bacteria that secrete "geosmin", a substance that has an earthy aroma (and also responsible for the earthy flavour of beetroot). The word "petrichor" was in fact coined in 1964 by Australian scientists from the CSIRO.