Citrus essential oils are just perfect for the long, languid, hot Summer days ,especially in the Australian Summertime.
The sharp and zesty fruity scents can be as refreshing as a cool Southerly breeze after a hot and humid day. Citrus scents can help to combat the feelings of sleepiness and sluggishness experienced during the often cloying heat of Summer.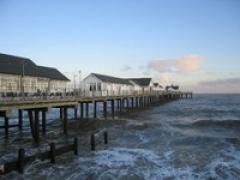 Shaman essential oil blend brings together the fresh, tangy smells of lime, pink grapefruit and lemon underpinned by the cool, woody notes of cypress and cedarwood atlas. It's a great blend to burn in your vaporiser after a day spent at the beach, lazing around on a weekend or even in the workplace on a hot day to offset that afternoon slump.
One of my favourite songs is That Sunday, That Summer sung by the fabulous Dinah Washington.
Clickety-click here to enjoy. (You tube post by ame746).